The New Lead the Field Coaching
Make your income match your dreams and break away from your habitual way of living with The New Lead the Field Coaching Program! Over the course of just 4 months (120 days) you will begin to earn more money, enjoy more freedom and experience deeper more meaningful relationships.
In this New Lead the Field Coaching Program, Bob Proctor and Sandy Gallagher will assist you in expanding your level of awareness by sharing the ancient truths and laws that Earl Nightingale so brilliantly buried in this award-winning personal development series of recordings.
They explain how and why universal laws govern your life. Your success is going to accelerate as you expose yourself to these 12 mind-expanding, life-enhancing, explosive and life changing lessons.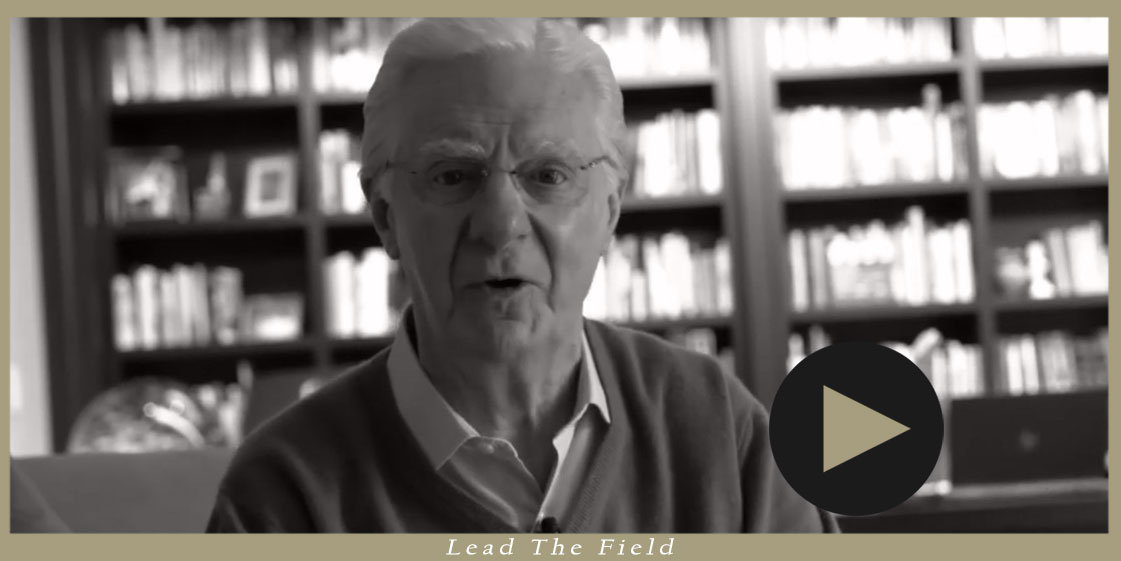 Lessons
There are a total of 12 Lessons covered in this dynamic 120 day coaching program. That includes 12 audios, 24 videos and a complete action planner. Every ten days, you'll receive a printed lesson from your action planner, the lesson itself in audio accompanied with a video and then 5 days later, another video to take you even deeper on that lesson so you get the absolute most from it.
Four Q&A Calls
You're also invited to attend 4 enlightening question and answer sessions with Bob and/or Sandy throughout your time in the program to make sure your important questions are answered and you keep moving forward!
"I will remind you every day of how creative and powerful you are. First you'll believe it, then you'll do it. You'll MASTER a set of tools and principles that will CHANGE your life for the BETTER.

If you're like me, you'll still be using these principles to accomplish your dreams 50 years from now."

Pro Tip for Maximum Brain Power
Brain Boost for Maximum Brain Power
The world's first Universal Nootropic™, Mind Lab Pro® boosts all aspects of cognition in all types of people – especially those whose active lifestyles demand dynamic brainpower.
Excellent for Learning NEW Information & The RETENTION of Knowledge
Supports MOOD, FOCUS, MEMORY, STRESS & CREATIVITY
FINEST PREMIUM Grade Ingredients ONLY – VEGAN FRIENDLY
Designed for BUSINESS PROFESSIONALS, COMPETITIVE SPORTS & STUDENTS
Useful and Important information on possible Tax Relief as a Business Owner OR as an Individual Client.
Mindset Mentoring Ltd is an Irish registered corporate entity which will be providing a professional service to you, our client. Our service is designed specifically as an educational training programme, which is geared to maximise the potential of You, your Staff and your Business. In line with issued legislation and the Irish Revenue Commissioners guidelines, if you are a registered Sole Trader, Partnership, Business or Corporate Entity and you avail of our service, this expense which is wholly and exclusively for the purpose of your business will be fully deductible as a business expense in your financial statements.
Please check your local tax code, in your country of origin, to confirm if you may also be eligible for this class of tax relief. As you would expect, all clients are provided with a Mindset Mentoring Ltd Company Invoice.
Individual clients purchasing this program from outside the EU are 100% exempt from VAT and therefore DO NOT pay the applicable VAT. If however you are an individual within the Republic of Ireland or the EU you will be obliged to pay the VAT.
Therefore, please feel free to contact us and we will be happy to send you a 10% Discount Code in order for you to avail of this phenomenal life changing program. I hope this information is of value to you.