Brain Boost for Maximum Brain Power
Mind Lab Pro®'s Universal Nootropic strategy is designed to unlock 100% Brainpower™.
NOOTROPICS, WHAT ARE THEY AND WHY SHOULD I BE USING THEM TO IMPROVE AND BOOST THE PERFORMACE OF MY BRAIN?
Brain Fatigue, Brain Fog and Procrastination are just a few of the symptoms we experience when exposed to increased levels of stress.
As a Business Professional working from home, as a Sports Person looking for that mental edge, as a Student involved in LEARNING and RETAINING NEW information or as a busy parent at the weekend looking to make the most of family time, Nootropics are designed specifically to support and BOOST our Mental Performance in the healthiest and safest way possible.
Nootropics can also help us with our long-term brain health.
Mood, Focus, Clarity and Creativity are just some of the benefits of using Nootropics on a regular basis.
The world's first Universal Nootropic™, Mind Lab Pro® boosts all aspects of cognition in all types of people – especially those whose active lifestyles demand dynamic brainpower.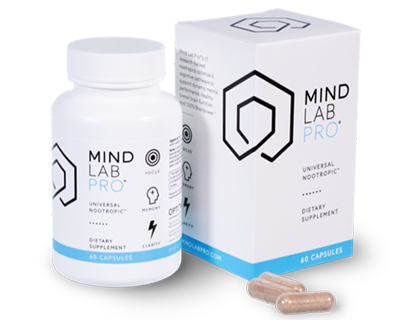 Mind Lab Pro®'s Universal Nootropic strategy is designed to unlock 100% Brainpower™
Excellent for Learning NEW Information & The RETENTION of Knowledge
Supports MOOD, FOCUS, MEMORY, STRESS & CREATIVITY
FINEST PREMIUM Grade Ingredients ONLY – VEGAN FRIENDLY
Designed for BUSINESS PROFESSIONALS, COMPETITIVE SPORTS & STUDENTS

Spark a Mind & Body Vitality Surge using Energy
The Ultramodern Stim-free Energy Formula
Performance Lab® Energy without caffeine for a cleaner, healthier and smarter energy boost.
Featuring MicroActive® Q10, BioPQQ® and Bio-Enhanced® Nutrition Technology, Energy generates a surge of natural vitality in both body and mind by optimizing your cell's mitochondria, the powerhouse of the body.
Just pure revitalizing energy in 100% plant-based NutriCaps®.
Performance Lab® Energy for peak personal performance living.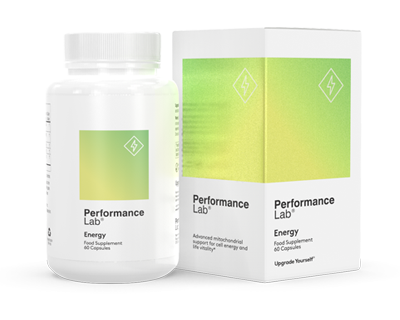 Supercharge Daily Performance with Stim-free Vitality
Contains PQQ which possess up to 5,000x the antioxidant power of vitamin C
Providing Strong Mitochondrial & Immune Protection by fighting Mitochondrial Oxidative Stress
Directly Recycling the Antioxidants CoQ10 & Vitamin C, which protect the mitochondria
Optimizing the Powerhouse of the Cell, the Mitochondria
Life Energy that is Clean, Jitter-Free & Crash-Free

Enhance Mental Cognition & Brain Recovery
Mind enhances mental cognition & helps your brain recover from intense mental exertion!
Performance Lab® Mind enhances memory, motivation, focus and mental speed, which are all critical performance driven cognitive functions.
Mind helps you bounce back faster by fighting stress burnout while also supporting brain health over time, the first Nootropic of its kind to do this.
Mind features Cognizin® (boosts brain energy 13.6%) and eco-friendly Sharp-PS® Green, plus the highest-potency Maritime Pine Bark Extract (95% proanthocyanidins) on the market.
Performance Lab® Mind for peak personal performance living.
Ultramodern Nootropic for brainpower, brain health and burnout resistance
Boosts brain energy up to 13.6% (Cognizin®)
Helps recovery from intense cognitive exertion
Supports focus, memory, motivation, mood, multitasking & more
100% natural prebiotic-infused NutriCaps® made from pullulan (fermented tapioca)
Promotes peak mental performance in high-pressure environments

Fast-acting Brain & Body Fuel for Peak Personal Performance Living
Upgrade your performance fuel with the world's cleanest MCT oil
Performance Lab® MCT is the ultimate MCT oil upgrade: Using the gold standard C8+C10 MCTs only which are sourced from 100% organic non-GMO coconuts. Cold-extracted with hexane-free technology and 3X distilled for purity.
MCT's are healthy fats found in coconut oil and are the ultimate source of energy for the brain and body.
Performance Lab® MCT Oil for peak personal performance living.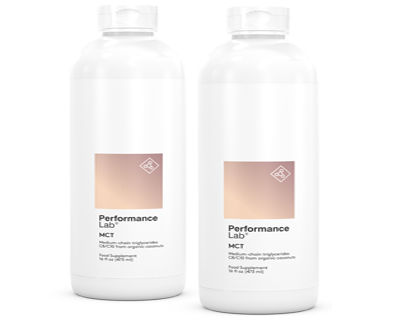 Upgrade your performance fuel with the world's cleanest MCT oil
C8+C10 MCTs from organic coconuts
Fast-acting mind-body performance fuel
Promotes mind-body vitality during intense exercise and fasted training
Optimizes & protects brain cells' powerhouse, the mitochondria
Neuroprotective support for long-range brain health and mental energy